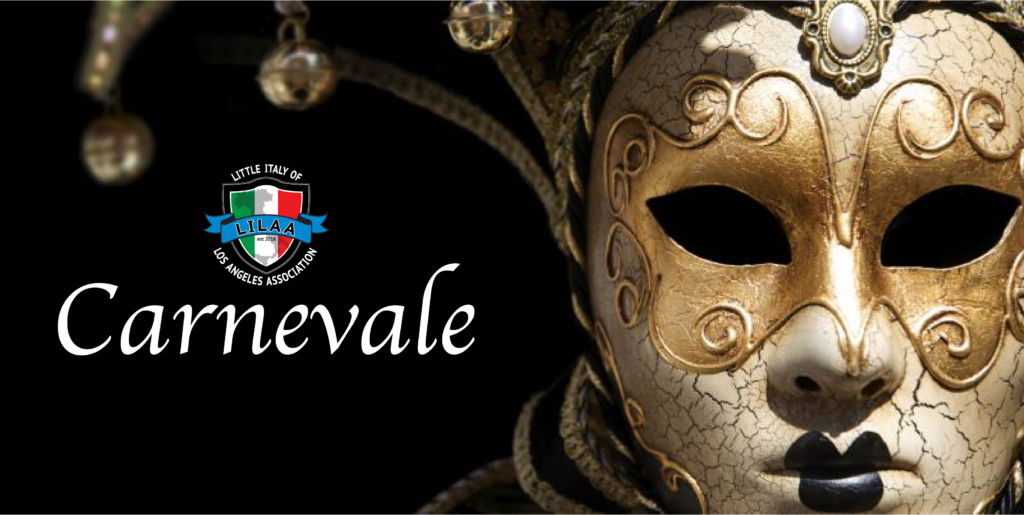 Thank you to everyone for attending Carnevale 2023. We were so happy to see so many familiar faces and so many new ones as well. The night was filled with entertainment, food, dancing and amazing costumes. We would like to thank everyone who attended our inaugural event. Celebrating with our Italian community from all over the Los Angeles Area and beyond was what makes LILAA and our mission truly special.
For the first every LILAA Carnevale we were joined with over 165 guests at Casa Italiana in Los Angeles. Guests enjoyed good company, drinks, dinner, dancing and delicious Italian Desserts. Entertainment included the famous Italian Elvis, tricks by the Jester Swordsman and beautiful songs by the night's Pulcinella.
The meal featured antipasto, bruschetta, salad, pasta, vegetables and steak. Dinner was followed by Chiacchere.
The costumes filled the night with classic Carnevale characters, attire and festive looks. Bringing everyone together in the Italian Community under one roof to celebrate the Italian Heritage and Culture was the best way to celebrate Carnevale.
We hope everyone will join us for LILAA Carnevale next year, February 2024 at Casa Italiana.