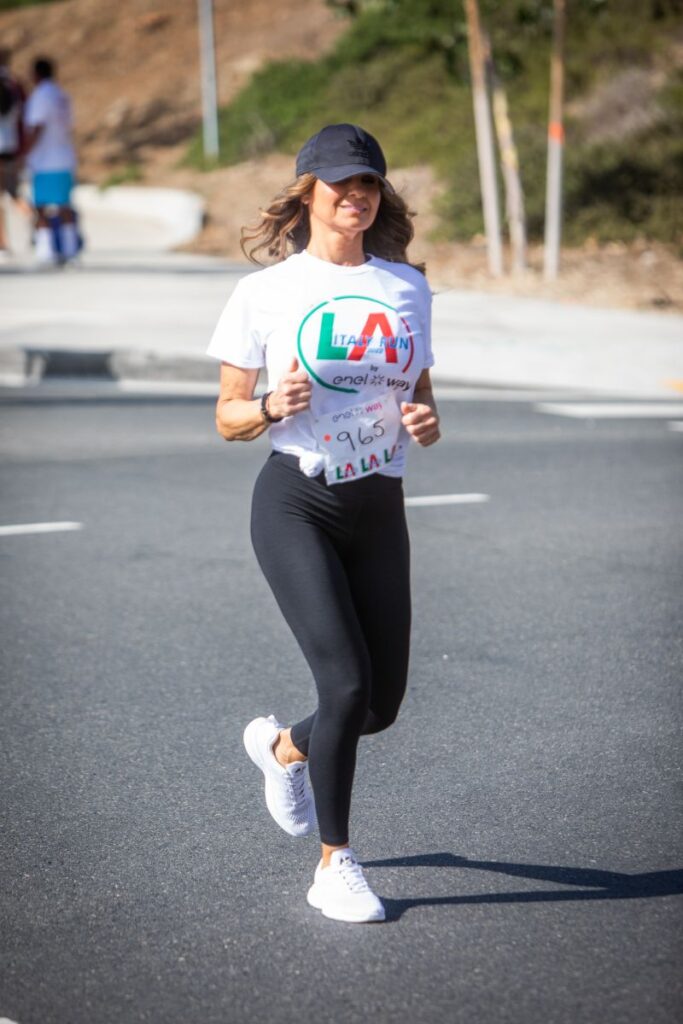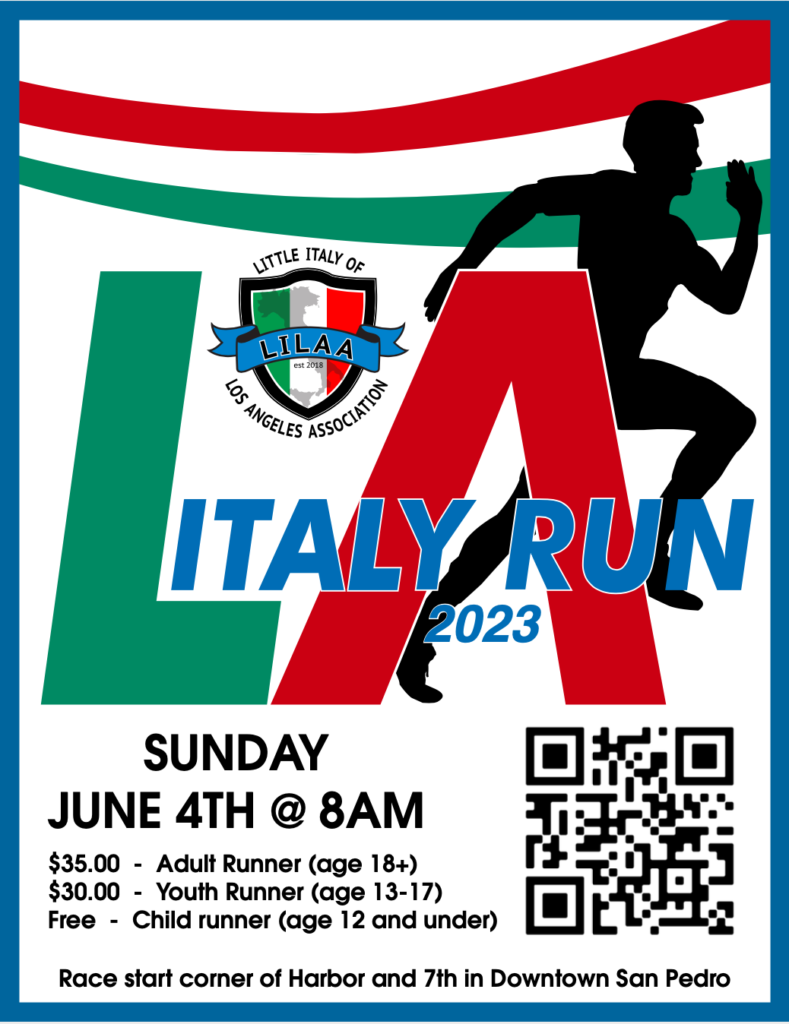 Inaugural Year Recap
With over 1,000 attendees we are proud to report that Italy Run LA 5k presented by Enel X Way was the perfect event to end the Italian Republic Weekend. Whether you may have been Italian, a local from San Pedro, 5k enthusiast or signed up for the fun of it, GRAZIE!
It was such a wonderful event to see all nationalities, genders, and generations come together to celebrate under the San Pedro Sun.
The Festa after was filled with participants, family and local community for activities, food and fun. Thank you for your support and patience during this Italy Run LA 5k. We have are so thankful for every single one of you who came out to participate.
ItalyRunLA 2023
Tickets are LIVE now! Buy your tickets HERE
The day has been set on our calendar for June 4, 2023. For more information relating this event including next year date visit http://www.italyrun.org