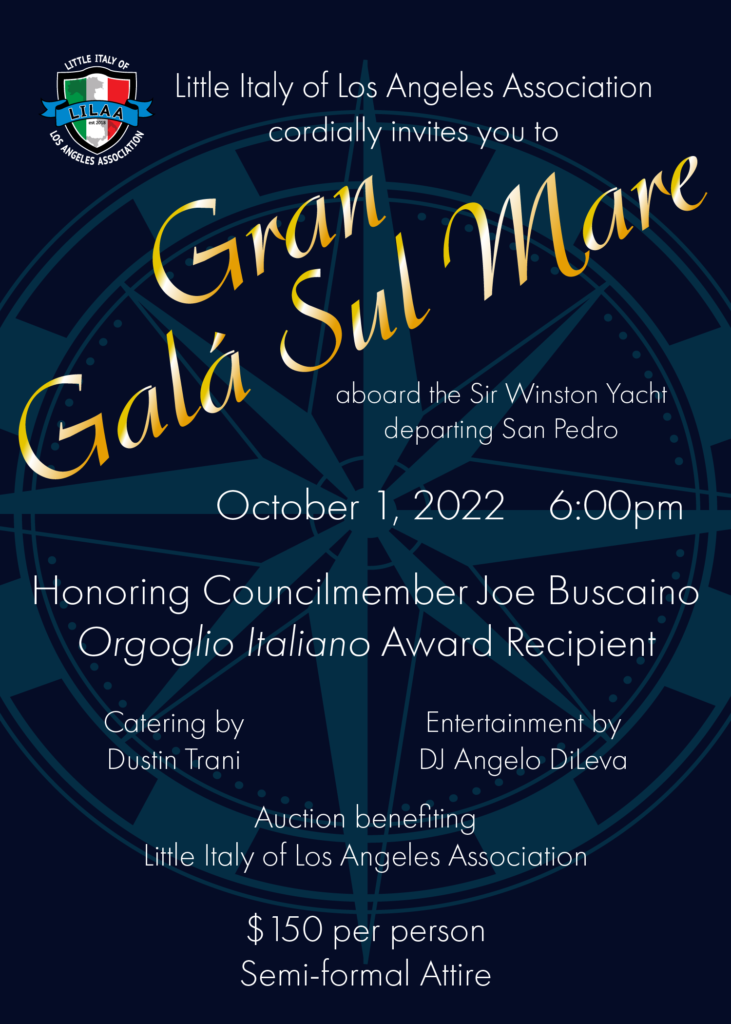 Gran Gala Sul Mare aboard the Sir Winston is the 2nd Annual LILAA Gala fundraiser benefiting the cultural and community efforts of Little Italy of Los Angeles Association (LILAA).
The Sir Winston will be open for boarding at 6:00pm on October 1, 2022 in Downtown San Pedro, CA. The yacht will depart at approximately 6:30pm and begin a tour around the San Pedro Harbor. Aboard the Sir Winston, attendees will enjoy an authentic Italian dinner prepared by Dustin Trani, Chef and owner of J. Trani's Ristorante. Program will include Live Auction and recognition of first ever Orgoglio Italiano Award Recipient, Councilmember Joe Buscaino.
All proceeds from this event, including 75% of all ticket sales will benefit the core support and community initiatives of LILAA. The Little Italy of Los Angeles Association, EIN # 32-0580458 is a non-profit, 501(c)(3), tax-exempt organization.
---
---
For Sponsors, donations or questions fill out below