The long-desired Piazza Miramare had its groundbreaking on October 20, 2022 and works should be completed by the end of 2024.
The European-style piazza will be located at the corner of S. Harbor Blvd. and West 6th St. in the "heart" of Little Italy of Los Angeles in downtown San Pedro, California.
A beautiful fountain, called "Fontana dei Pescatori", will sit at the North end of the Piazza and the East side of the Piazza will host "The Waterfront Trellis". The waterfront shade trellis will offer an open space to sit and enjoy a coffee or lunch and watch the ships pass through the Port of Los Angeles.
On the East side of the Piazza will be located the "Beacon Steps". This terraced seating will be a great location to meet, watch, and relax.
This Piazza is meant as a gathering spot for all the ethnic groups in San Pedro and surrounding communities and we hope that it will become a place where we will all enjoy a slice of La Dolce Vita for many years to come.
The Piazza Miramare will be programmed and managed by the Little Italy of Los Angeles Association.
At this location, LILAA will conduct programming that adds value to the residents of the City of Los Angeles. This programming will augment the cultural experiences for Angelenos, and attract people from all over the region, catalyzing the local economy.
LILAA's Board of Directors comprises of respected leaders of Los Angeles' Italian- American community, with extensive experience on major projects and fundraising. The Board has already received substantial funding commitments from a multitude of sources. Moreover, dozens of people have contributed hundreds of volunteer hours to the effort.
It is expected that 100,000 people will visit the piazza and surrounding areas because of this programming during the first year alone.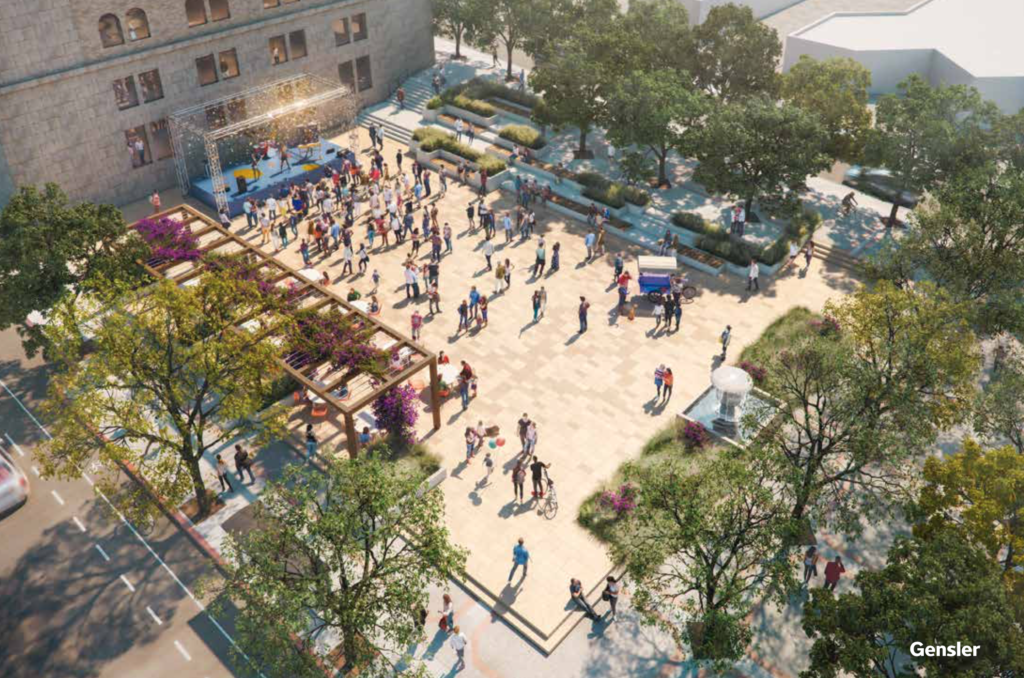 Leave your legacy now- secure your space at Piazza Miramare by sponsoring a floor brick or a tile on Fontana del Pescatore!
For payment options or more information please email [email protected]