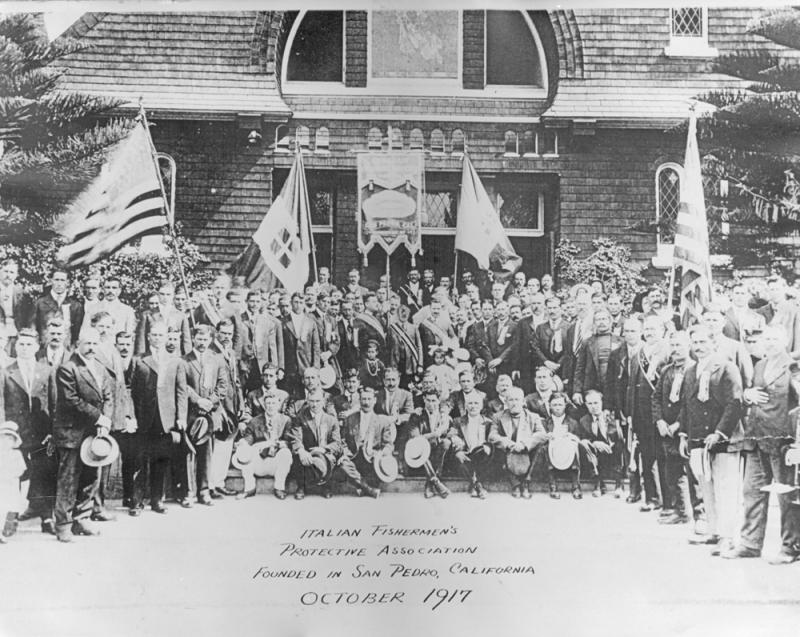 Our History
Over 310,000 people of Italian descent call Los Angeles home, yet there has been no central gathering place to honor their essential role in our cities founding. Until now. Little Italy of Los Angeles is to reside in the downtown district of San Pedro, this waterfront community is home to the largest remaining enclave of Italian Americans in Los Angeles with a history that dates back to over a century.
At the beginning of the 20th century, our coastal community, which is home to the Port of Los Angeles, one of the biggest in the country, welcomed approximately 10 percent of the region's Italian population. Immigrants flocked here from seaside villages in Genoa, Sicily and islands off the coast of Naples, most namely Ischia, which actually become designated as a sister city in 2006, with the the City of Los Angeles. Many San Pedrans of Italian descent choose to stay in San Pedro generation after generation, much like a small town in Italy, because there is a strong sense of community and keeping up traditions thanks to institutions such as the Italian American Club, Trappeto Club and Mary Star of Sea church.
We hope our Little Italy of LA district can help memorialize the impact the Italian and Italian American community has made on San Pedro and encourage visitors to appreciate and acknowledge our history.